Wellness Coaches

What is a Wellness Coach?
A Wellness Coach can:
ORIENT you with our building, programming, and policies
HELP you navigate the Wellness Center and fitness equipment
CONNECT you with activities that are beneficial to your wellness journey
ENSURE you are getting the most out of your YMCA membership

This is a service that's included in your YMCA membership!
Call us or stop at the Front Desk to schedule your FREE appointment.

---
Personal Trainers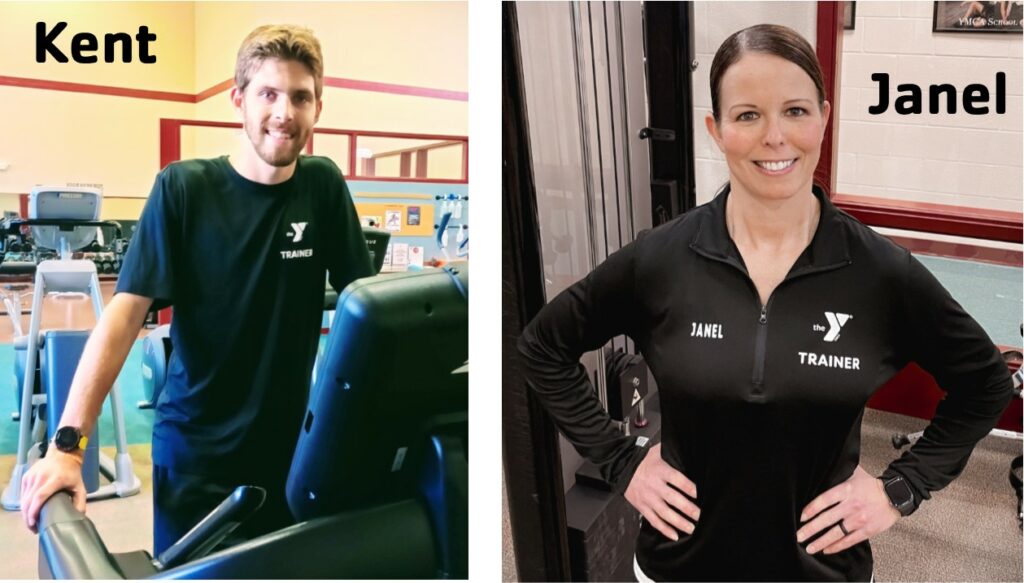 Why a Personal Trainer?
THE BENEFITS of working with one of our Personal Trainers include:
Accountability
Motivation
Effective Exercise
Injury Prevention

Want to meet a trainer? Set up your initial consultation/evaluation. Your first 30 minute session is free. Click HERE for more information about Personal Training.