Join anytime! Register at our Front Desk.
GET INSPIRED. GET TOGETHER. GET RESULTS.
Y-Strength
Mon/Wed/Fri
5:00am, 6:00am, 8:00am, or 8:30am
30 min. class held 3x per week
Monthly payment $35
Want to strength-train in the weight area, but aren't sure what exercises to do? In this class, a trainer will lead you through effective strength-building exercises, utilizing the equipment in the Wellness Area. Your trainer will be there to encourage you and help you with proper form, so you can become stronger.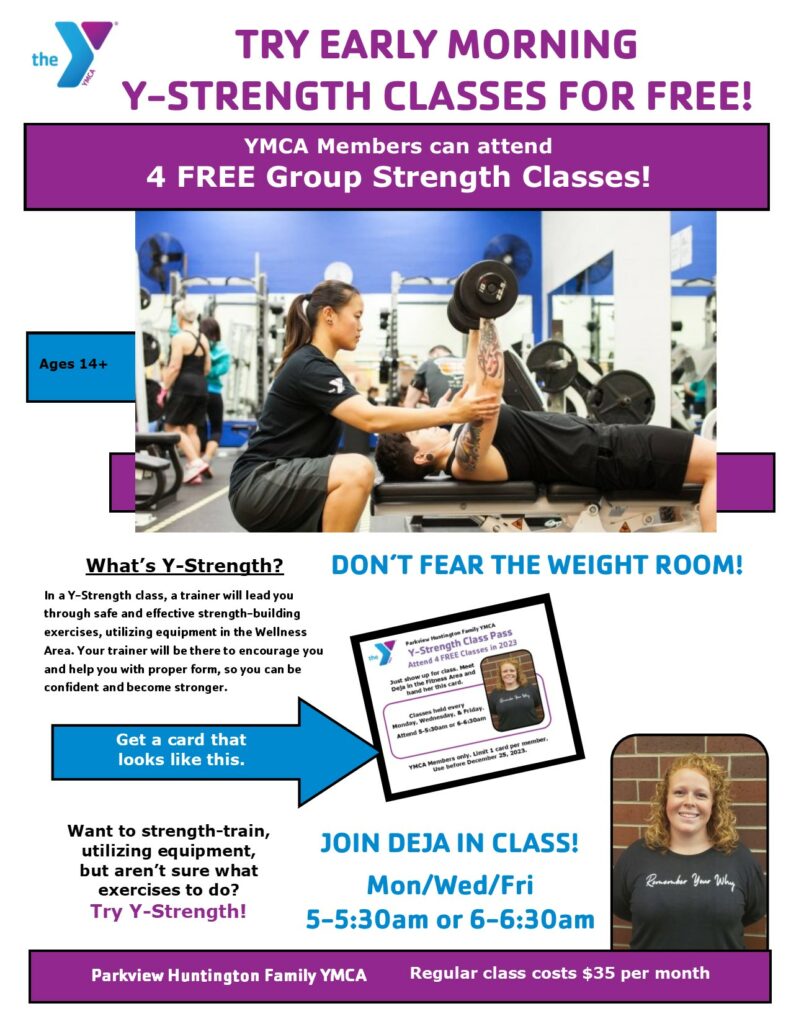 WOW
Tues/Thurs 6:00am
30 min. class held 2x per week Monthly payment $25
W.O.W.= Women on Weights
Rotate through a variety of strength exercises during timed intervals, with the guidance of a trainer. Work at your level using free weights and machines to get a full body workout.