Silver Sneakers classes are free for all YMCA members. All ages welcome.
Just show up for class!
Silver Sneakers Classic
Class Times:
Mon/Wed/Fri 9:00am
Mon/Wed/Fri 10:30am
Mon/Wed 1:00pm

Increase muscle strength and range of movement, and improve activities for daily living. You'll have a chair for seated exercises and standing support. Your instructor can modify the exercises for your fitness level.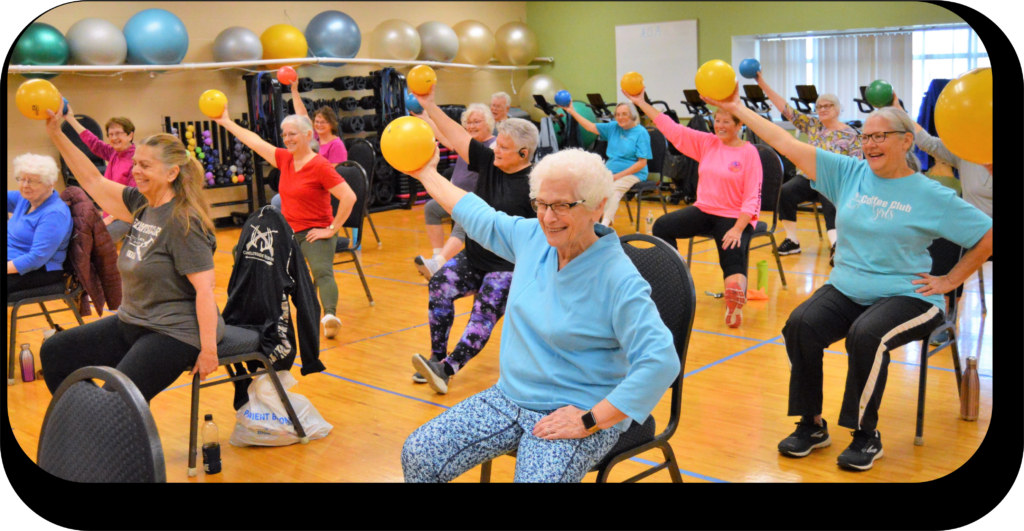 Silver Sneakers Chair Yoga
Class Times:
Tues/Thurs 10:30am

Move through seated and standing yoga poses designed to increase flexibility, balance, and range of movement. Finish with restorative breathing exercises and final relaxation to promote reduced stress and mental clarity.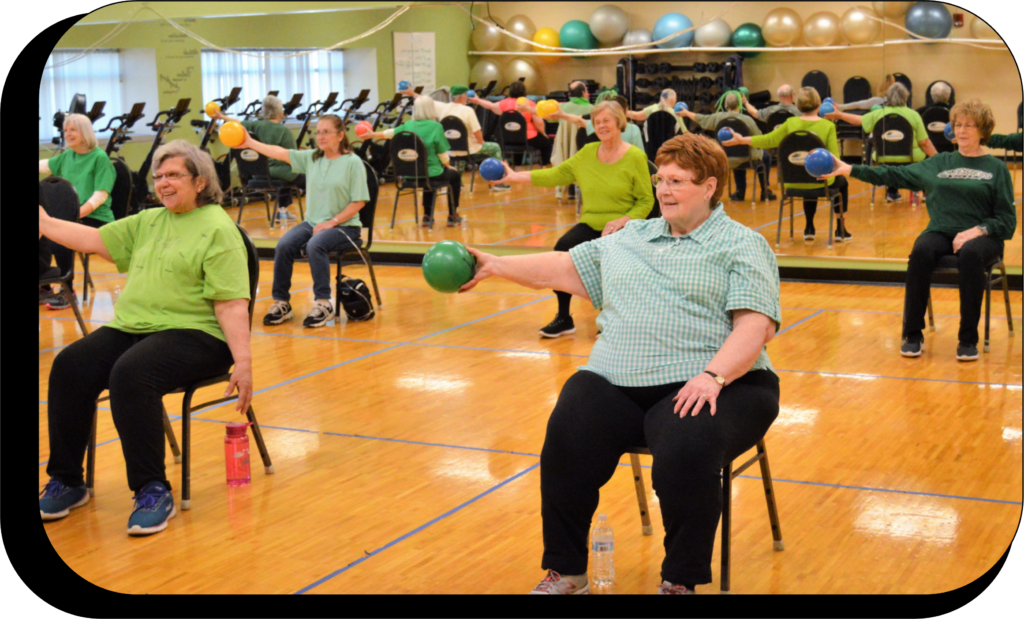 Our Y offers a variety of programs and special events for Active Older Adults that encourage everyone to grow physically, emotionally, socially and spiritually to better their well-being.
We promote a fun and friendly environment. Stop by here for information on upcoming special events and ongoing programs.
To learn more about SilverSneakers® and to check if your eligible for this program visit the SilverSneakers® website here.